The Redwood Specialists
Redwood Lumber & Supply Company, LLC, provides the finest quality redwood siding, redwood decking, redwood beams and redwood boards. We are your source for premium redwood lumber.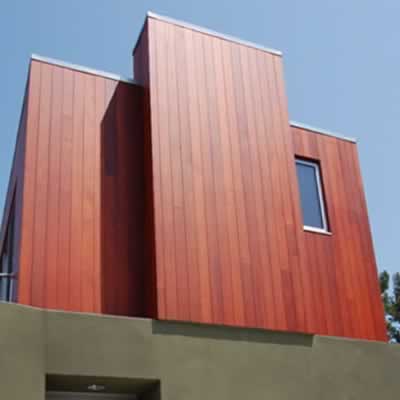 Since 1946, Redwood Lumber and Supply has provided quality conscious designers, builders and home owners with traditional redwood lumber products. Family owned and operated, our extensive inventory of milling equipment gives us the ability to produce virtually any contemporary or historic redwood siding pattern. We will meet your commercial, residential, remodeling and restoration needs.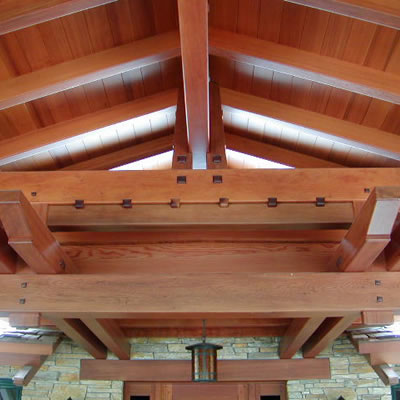 In addition to redwood siding and boards, we supply redwood beams and large dimension redwood timbers that are difficult to find from other lumber merchants.
We have the skills and tools to manufacture redwood products that match your drawings or samples. If you are building a one-of-a-kind project, we will help. Bring your plans to us and we will show you what can be done.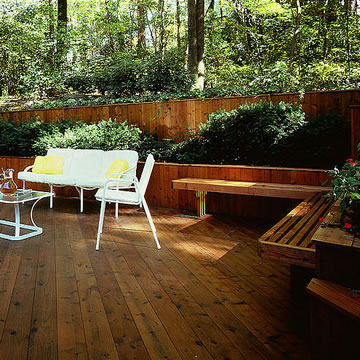 Redwood has a well-earned reputation for being the best deck material around. It's important to understand that there are different grades of redwood decking. At Redwood Lumber & Supply Company, LLC we can provide high-quality redwood decking. Some of these grades are much better than those that you'd find at your local big box home supply.
Call Keith 800.435.1236 for a redwood price quote
Great quality at fair prices. Cheap redwood not stocked.
National Redwood Distribution
Our highly sought-after redwood lumber products sell almost anywhere! Our redwood siding, redwood decking, redwood beams and redwood boards regularly ship throughout the contiguous United States. On a smaller scale, we ship premium redwood lumber products to several Asian and European markets.
Sales & Service
Redwood Lumber & Supply Company, LLC
523 Fourth Street
San Rafael, CA 94901 ph: 800.435.1236
ph: 415.492.0500 fax: 415.492.0505
customredwood@sbcglobal.net
San Francisco Peninsula
Redwood Lumber & Supply Company, LLC
1069 Center Street San Carlos, CA 94070
ph: 650-593-3079
North Bay
Redwood Lumber & Supply Company, LLC
12055 Old Redwood Hwy
Healdsburg, CA 95448
ph: 707-433-1343